iPhone Meets Samsung Note [humor]
When iPhone meets the hefty Samsung Note Android phone. One of them gets mad.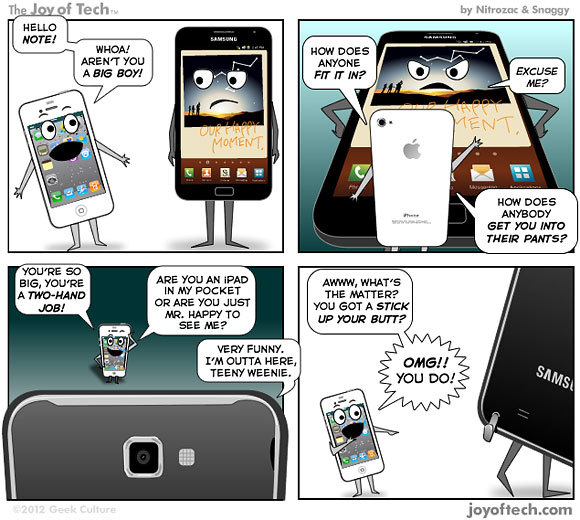 Samsung Note is a phone that is too big, and a tablet that is too small! Comic by Joy of Tech (via All Things D).
Perhaps Samsung was copying the 1993 Apple Newton? In related news. BGR review of the stylus phone: Samsung's Galaxy Note is the most useless phone I've used:
"The phone is too big. You will look stupid talking on it, people will laugh at you, and you'll be unhappy if you buy it. I really can't get around this, unfortunately, because Samsung pushed things way too far this time.

You can't use it one-handed, and I can't even type on it easily with two hands…"
No wonder Samsung spent $10+ million on a Super Bowl ad, while Apple gets Super Bowl iPhone ad for free.

Related Posts