iPad 3 Leaked: Retina Display, Form Factor, Introduction Date
It's now within two to three months before iPad 3 release, which means productions is on the way, resulting in leaked iPad 3 parts by Asian manufacturers and suppliers.
Leaked iPad 3 SHARP Retina Display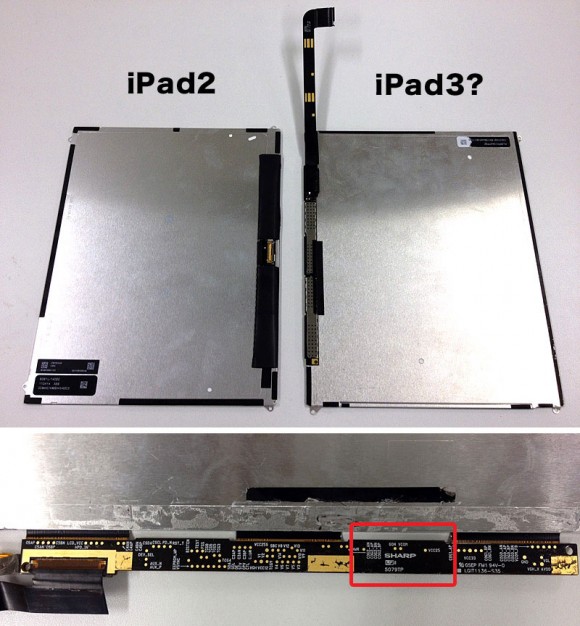 New display on iPad 3 is supposed to be made by SHARP (not Samsung). Japanese site iLab factory notes that a purported display is "2048 × 1536 pixels". If true, that means iPad 3 will have Retina Display just like the iPhone 4 and iPhone 4S.
Leaked iPad 3 Form Factor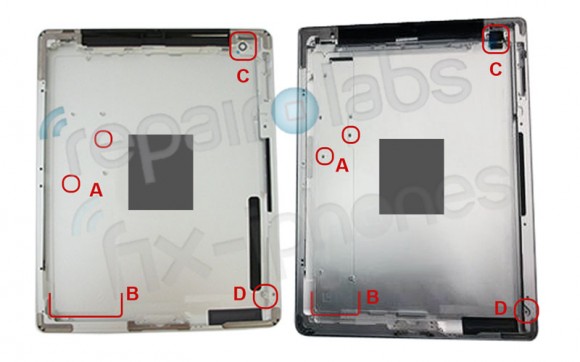 The iPad 3 back housing was leaked to fix-iphones (via macrumors). By comparing to iPad 2, they believe iPad 3 will have a different logic board, more battery, different camera. The photo shows similar form factor as iPad 2.
iPad 3 Launch Date
iPad 3 Apple media event date of early March, AllThingsD:
"Sources say the company has chosen the first week in March to debut the successor to the iPad 2, and will do so at one of its trademark special events. The event will be held in San Francisco, presumably at the Yerba Buena Center for the Arts, Apple's preferred location for big announcements like these."
The rumored launch date is confirmed by Loop Insight.

Related Posts