Flimsier non-Apple Version of a Mountain Lion [video]
Cody chased big cat up the tree.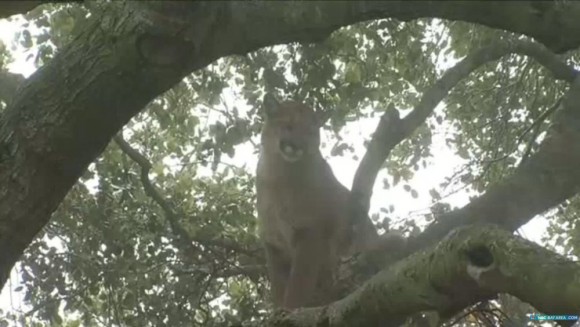 Video: Mountain Lion on Los Altos Tree
This Tuesday at Los Altos, California, a dog chased a big cat up the tree. The cat was a large mountain lion. The dog is an 85-pound German Shepard named Cody. NBC Bay Area via Huffington Post:
"Mountain lions have been known to eat things larger than Cody, according to the experts, but they say for some reason they tend to run from pet dogs."
Definitely not designed in California. Now we know who would win in a fight between OS X Mountain Lion vs. real mountain lion.
Watch the Flash video on iOS with Puffin browser [$0.99, Universal App]. Flash stuttering? Wait until the video starts playing, then click full screen mode with the bottom right button.

Related Posts