Calumet Photographic Took Over Washington D.C. Penn Camera Stores
Fate of Washington D.C. area photography supply and rental store Penn Camera unveiled this week.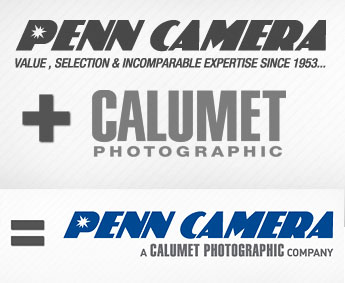 "We are proud to announce that effective Monday, February 13th, 2012 Penn Camera and Calumet Photographic have joined forces! This assures Penn Camera customers that they will continue to receive the same reliable and responsive service that they have come to expect for nearly 60 years, combined with an even wider range of products and services."
Penncamera.com now directs to Calumet Photo site. Penn Camera gift cards will still be honored at these stores. In January, Penn Camera filed for bankruptcy and already closed some smaller stores. 3 locations will stay open:
E Street
840 E. Street NW
Washington DC, 20004
(202.347.5777)
Tysons Corner
8357-E Leesburg Pike
Vienna, VA 22102
(703.893.7366)
Rockville Federal Plaza
12266-F Rockville Pike
Rockville, MD 20852
(301.231.7366)
Besides photography equipment, Calumet also sells all kinds of computers and laptops to the pros… and they all run OS X. Perfect for the video and photography professional.
When I was in Boston, Calumet is my favorite photography store for checking out and renting professional equipment. Hopefully they'll make Penn Camera more like Calumet.

Related Posts