Apple TV Out of Stock, Version 3 Coming March 8
Apple emptied Apple TV inventory ahead of iPad 3 event next week.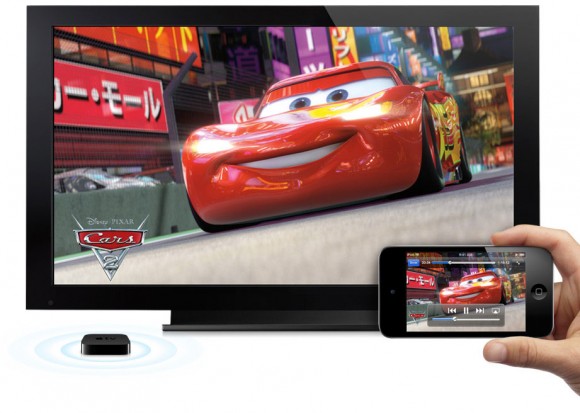 Apple TV has been running dry from retailer channel inventory for weeks, and now even Apple Store is running dry. Macrumors:
"While U.S. stores east of the Mississippi could generally have an Apple TV ordered today available for pickup by March 3, delays increase moving farther west across the country. Stores in the middle of the country are showing availability on March 6, while those in the Southwest and Southern California are citing March 7 availability and those in the Pacific Northwest down to the Bay Area can't promise availability until March 8."
San Francisco Apple Store shows March 8 availability for Apple TV:
With Apple iPad 3 event confirmed on March 7, it is certain that Apple will introduce the new 3rd gen Apple TV during that event.
Apple TV History, Knockoff, & Possible 3rd Gen Specs
2007 January
First generation Apple TV $299, runs modified Mac OS X 10.4 Tiger
2010 May, the Apple TV knockoff
In May, Google announced Google TV, which copied the 2007 Apple TV price of $299. Too bad Apple started shipping the $99 2nd gen right after. Google TV started shipping on October 2010. In 2011, Logitech announced that Google TV is a $100 million dollar failure.
September 2010
Second generation Apple TV $99, A4 processor (like iPhone 4), runs iOS, has iPhone, iPad, iPod touch AirPlay, Mirroring
March 2012
Third generation Apple TV, runs iOS, has iPhone, iPad, iPod touch AirPlay, Mirroring
ObamaPacman expects the 2012 Apple TV to have:
A5 processor (just like iPhone 4S and iPad 2)
1080P resolution (iPad 2 can already output games such as Real Racing 2 in 1080P)
Hum, what if Apple TV can provide iPad 3 retina display of 2048 x 1536 pixels to Apple Television of the same resolution?

Related Posts