Apple iPad 3, March 7 Event, Official Invitation
Taking place 10AM at San Francisco, not in New York City.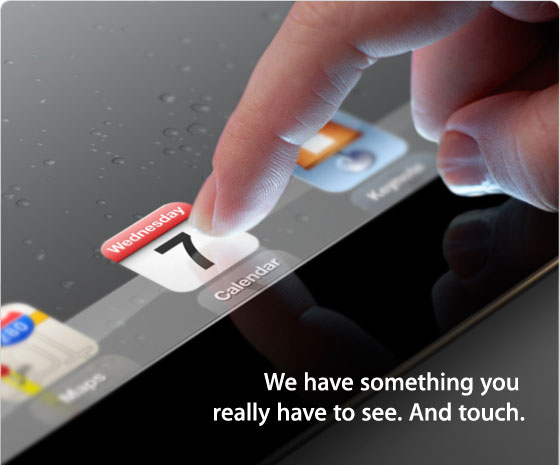 "Apple on Monday announced an event to show off the companyís next generation iPad. The invitation, sent to me by Apple, says the event will take place at 10:00 am on Wednesday, March 7, 2012 at the Yerba Buena Center for the Arts in San Francisco."
The 2012 iPad 3 is expected to have retina display.

Related Posts