Apple Gets Free Super Bowl XLVI iPhone Ad [Video]
When companies paid $3.5 million dollars for 30 seconds of Super Bowl ad, Apple gets the best one for free.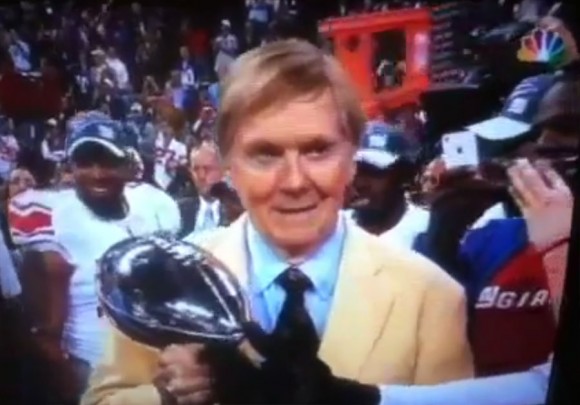 Video: Apple 2012 Super Bowl Ad
This is what happened after New York Giants beat the New England Patriots in Super Bowl XLVI on February 5, 2012. Numerous Giants players took out their iPhone to record the delivery of the Vince Lombardi Trophy by Hall of Famer Raymond Berry. The Street's Jim Cramer notes:
"To me, the endorsement of Apple by real athletes who were not paid, especially when contrasted with the gift of the GM Corvette that Eli Manning didn't even seem to care about — 'Eli, the keys, the keys, don't forget the keys!' — said it all … when everyone else is paying $3 million per commercial, Apple paid nothing and easily had the best ad of all."
What if the Patriots is the winner of the 2011 season Super Bowl? iPhone user Tom Brady and his teammates would probably provide the same advertising too.
In contrast, a Samsung had to pay $10.5 million dollars to advertise its bulky stylus Android phone.
[The Street via TUAW]

Related Posts