Apple Closed Above Record $500 Per Share
On Monday February 13, 2012, Apple stock closed the day above all time high of $500 per share.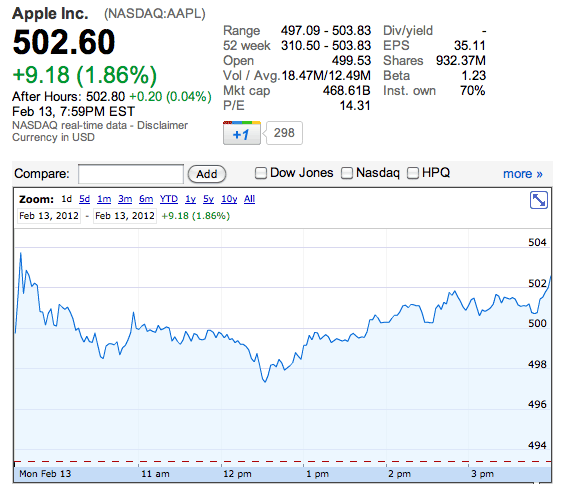 Apple opened trading on Monday with early morning high of over $503, dropped slightly before returning to a closing price of $502.60. Apple is worth $468 billion dollars in terms of market cap.
Some potential reasons:

Related Posts