Adobe Photoshop Touch for iPad 2, Video Walkthrough
Two videos of the new Photoshop app for iPad from Matt's Macintosh and Adobe.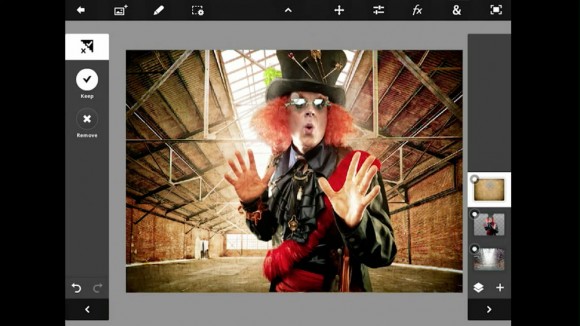 Video: Adobe Photoshop Touch First Look
Matt's Macintosh shows how to put his financée in space with Photoshop Touch for iPad 2.
Video: Photoshop Touch Introduction by Adobe
Adobe senior creative director Russell Brown demos how to bring a mad hatter into an empty warehouse, add a gradient, and warp some custom text.
Demo features the very cool Scribble Selection Tool that can remove background easily. Adobe Photoshop Touch is available for $9.99 [App Store]. Impressive.

Related Posts