Verizon Sold More iPhone Than Android, BlackBerry, WebOS, and Windows Phones Combined
Official Verizon Q4 sales figures confirms that iPhone is winning against deluge of competing phones.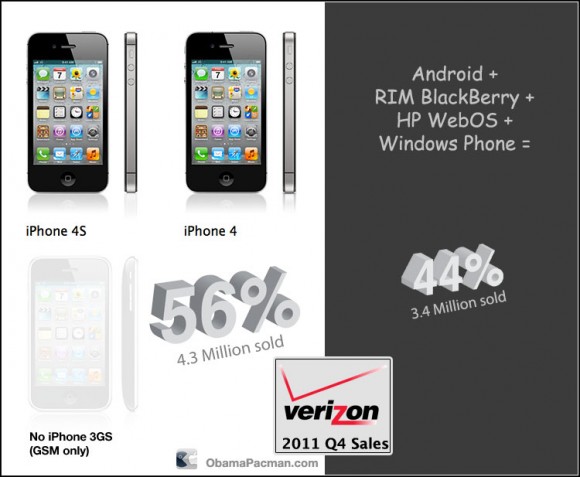 Verizon's earning report conference call reveals the United States' largest CDMA mobile phone carrier activated 4.3 million iPhones. The carrier had a total 7.7 million smartphone sold last quarter. That means about 56% of Verizon smartphone sales were for the Apple iPhone.
The other 44% were divided among Android, BlackBerry, WebOS, and Windows Phones.
All iPhone sold by Verizon (iPhone 4S, iPhone 4) can be updated to the latest iOS. In contrast, but most of the competing phones do not receive the latest security or features updates. For that and many other reasons, iPhone leads in smartphone customer satisfaction.
No wonder Verizon is now advertising iPhone as the best phone. And that's even without the free iPhone 3GS, which is GSM only.

Related Posts