Temple Run [Free iPhone + iPad Game]
Universal app from the maker of the fun Max Adventure [App Store] dual stick shooter for iOS.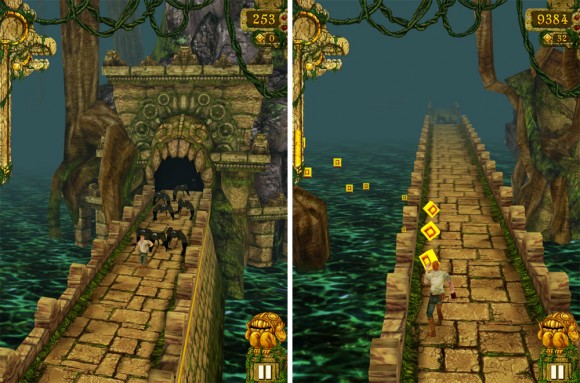 Temple Run [iTunes download] is a running platformer game.
You play as an adventurer running from killer monkeys while avoiding obstacles.
Gameplay is easy. Swipe to jump, slide, and turn. Tilt the device to line up the runner with the coins. Collect coins to unlock more characters and power-ups. Gets more difficult as you progress. The map seems to be randomly generated. Though simple, the action is fast, and easy to pickup and stop.
Temple Run is currently a free download for iPhone, iPod touch, and iPad. It has no ads (version 1.4.1). Freemium component of buying extra coins is optional.
Video: Temple Run iPhone Game Play

Related Posts