Steam App for iPhone / iPod touch Released by Valve
Currently in invite-only beta mode.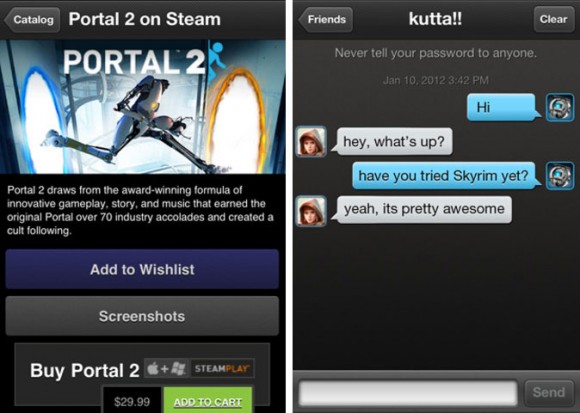 Valve released Steam App for iPhone and iPod touch on the App Store today.
Like the recent XBOX LIVE connect app, the Steam app does not contain any games such as Team Fortress 2, Portal 2, or Skyrim. But let you contact your friends, browse your library, and possibly buy games.
The problem is, you can only sign in the app using a beta enabled Steam account. However, if you try to sign in, Steam will note your interest. ObamaPacman received this note: "We've made a note of your account and will be sending out more invites shortly."
The Steam app, at version 1.0, has a Facebook app like slider with these menu options:
Community

Friends
Groups
Friend Activity

Store

Catalog
Wishlist
Cart
Search

News Feeds

Steam News
Syndicated News

Settings

Related Posts