Secret Iranian Film of Jafar Panahi Partly Shot with an iPhone [DC Screening]
The iPhone film smuggled out of Iran in a birthday cake is playing tonight + Sunday at Smithsonian Museum, Washington D.C. (UPDATED)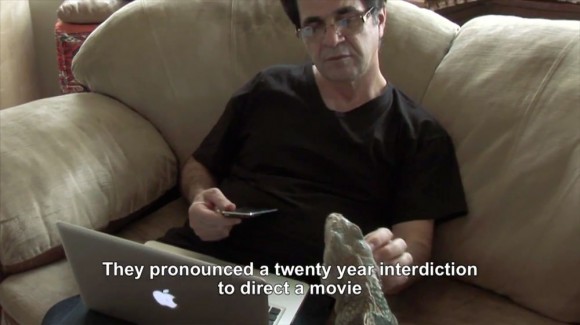 [UPDATE: After watching the movie, it seems that only a small portion of the movie is shoot with iPhone 3GS or 3G owned by Panahi. Most of the film is shot with a professional cinema camera. But director Panahi is inseparable from his iPhone, using it for everything including location scouting and actor / actress photos documentation. OP believes director Jafar Panahi would have shot the film only with the iPhone, if he doesn't have access to the professional camera, or if he has the iPhone 4 or the new 1080P iPhone 4S.]
Smithsonian's museum of Asian Art:
Secretly shot by codirector Mojtaba Mirtahmasb on an iPhone and smuggled into France on a USB drive hidden in a cake, this last-minute submission to the Cannes Film Festival depicts the sequestered life of famed director Jafar Panahi (The Circle; Offside), whose 2010 arrest sparked an international outcry.
Panahi was awarded the Carrosse d'Or at 2011 Cannes Film Festival in his absence. Besides filming the secret film with an iPhone, the famous Iranian filmmaker also uses a Mac, just like other filmmakers such as J.J. Abrams.
"This is Not a Film", co-directed by Jafar Panahi and Mojtaba Mirtahmasb, was first released on September 28, 2011 in France as "Ceci níest pas un film". Shot in Iran, 75 min., language is Persian with English subtitles. Playing:
Friday, JANUARY 6, 2012, 7PM
Sunday, JANUARY 8, 2012, 2PM
Location: Smithsonian
Freer Gallery of art, Meyer Auditorium
Jefferson Drive at 12th St SW, Washington, DC
I might be there tonight. Trailer below.
Trailer, "This is Not a Film"

Related Posts