Samsung AdHub Copies Google AdSense / AdMob Advertising Services
No honor among thieves. The largest Android manufacturer is invading Google's main revenue center of advertising, I wonder if Google is open to this.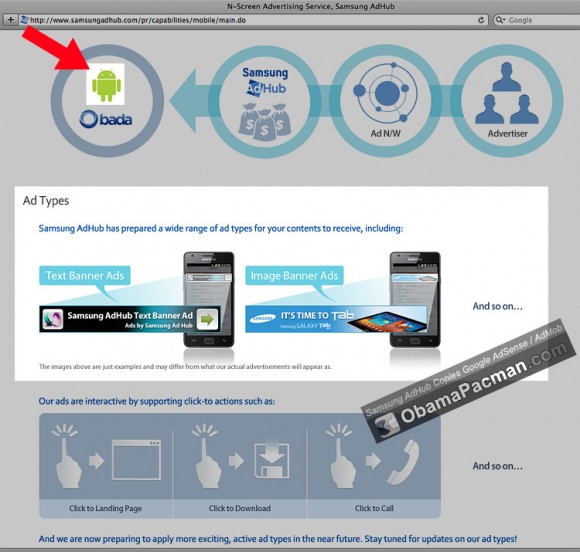 Introducing at 2012 CES, Samsung launched AdHub beta for:
Mobile / Tablet PC
Smart TV
Perhaps Samsung is copying's Apple's iAd effort, started in 2010?
Or is it going after Google, the largest advertising company in the world? The irony is that Samsung shows Android as one of the potential platforms for its AdHub service.
Hopefully Samsung will replace all Google Android AdSense ads with AdHub ads. Forget Apple's thermonuclear war on Android. Could 2012 be the year Android markers nuke Google AdSense ads?

Related Posts