Prototype: Run iPad Apps on Apple TV with MobileX [video]
Jailbroken Apple TV runs iPad apps, not AirPlay. BONUS: how it works.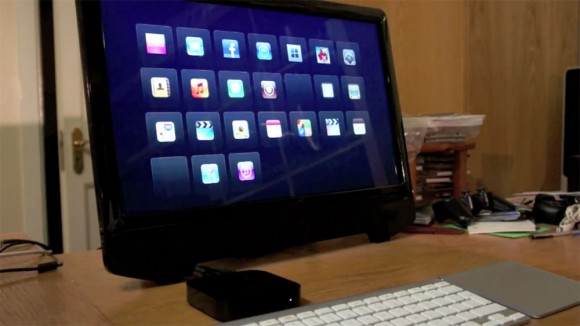 Video: MobileX Run iPad apps on Apple TV
This video by @stroughtonsmith demos MobileX built by @TheMudkip running on jailbreaked Apple TV. Demoed with Facebook, Maps, Safari and YouTube iPad apps running in 1280×720. Not 1024×768 (AirPlay mirroring). The apps are controlled with keyboard and mouse / trackpad. Cursor can also be controlled by an apple remote.
Currently a "massive app", and not available to the public.
How MobileX Works
ObamaPacman notes this does not mean the Apple TV is running iPad apps by itself.
The video does not mention that the Apple TV is running iPad apps from iPad. But since it mentions VNC, it means that Apple TV is connected through another device. Besides, Apple TV does not have bluetooth, so the keyboard and trackpad are probably connected to the iPad, and the image remotely displayed on Apple TV.

Related Posts