New Apple Media Announcment + Old Apple Parody: Blue Busters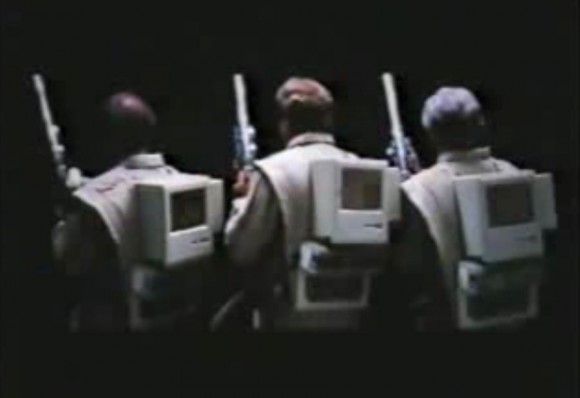 While we wait to see what Apple has got planned for this late January in New York, some are reporting on Apple's gift to Stanford University of tons of Apple memorability.
Apple Archive at Stanford University
Apple originally planned to use this material to build its own Apple museum, but after returning to Apple, and after bringing it back from the dead in the process, Steve Jobs wanted Apple employees to concentrate on Apple's future, rather than its past, so he donated the material to Stanford, which you can see in this video:
Apple Blue Busters (Ghost Busters Spoof)
In this video, sung to the theme of Ghost Busters, we have a parody called, "Blue Busters." And as you probably guessed, it's all about busting IBM's Big Brother image, and suggesting that small business, who used IBM computers, would be much better served by replacing them with Apple's own Apple II's, Lisa's and Macintosh's.
The video is a cool look back at an earlier period in the history of personal computers, and Apple in particular, and what's really interesting is that the video also includes cameo appearances of a young Steve Jobs, Steve Wozniak and other earlier Apple employees, so enjoy!
Source: Engadget

Related Posts