Microsoft Windows Phone Loses Own Challenge to iPhone [video]
Microsoft got smoked by iPhone in its own 'smoked by windows phone' $100 challenge at CES 2012.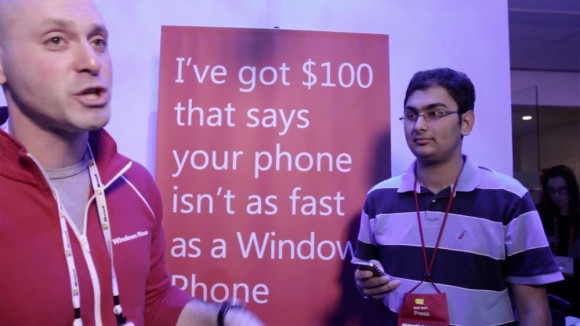 Video: Microsoft Windows Phone Challenge
With its newest 4G Windows Phone verses iPhone 4S with 3G HSDPA, Microsoft had the theoretical hardware spec advantage here. In addition, the MS employee probably practiced the challenge countless number of times.
But it turned out that Parth, an iPhone user and tech blogger is faster than the trained Microsoft Windows phone expert. Notice how the iPhone user used ONE HAND for entry (but using second hand to steady it), while the Microsoft expert had to use BOTH HANDS to operate the bulky button Windows phone.
I could have done it easily single handed. Heck, here's a tip on how to use one hand to zoom in / out of iPhone Maps app.
[via Loop Insight]

Related Posts