Looks Like 2012 May Be Apple's Best Yet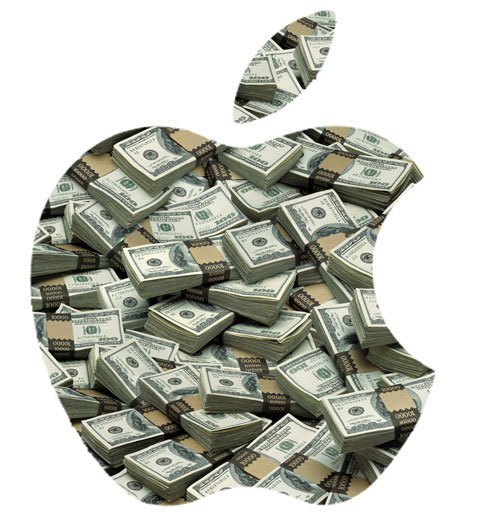 After riding on the back of Apple's innovation and design, one recent survey by ChangeWave now shows that Samsung is flying high these days, but that Apple is nonetheless riding higher, much, much higher still, at least when it comes to people intentions when purchasing their next smart phone goes.
ChangeWave, who conducted the survey, noted that Apple was down, but still way, way far ahead of the competition when it comes to people planning on buying a new smart phone. Samsung, for example, went from 5% to 13%, an eight-point increase. Not bad Sammy, but even though it fell from 65 to 54% Apple still is totally dominating all comers!
However, poor old HTC, and as well RIM, both fell sharply, with RIM declining to 2% from 3%, and HTC dropping even lower to 3% from a high of 6%! Motorola at least saw a small increase from 6 to 7%, which is certainly a lot better than what HTC and RIM saw, but still a long, long way from Samsung, let alone Apple.
As far as Android's success goes, it seems to going mostly to Samsung itself, which is cannibalizing sales from other Android makers such as HTC, etc. No wonder why Samsung loves copying Apple so much, as you can see here!
This comes after another rumor that a whopping 66% of all new smart phones sold through AT&T stores where of the iPhone variety, as compared to a paltry 9% for Android as a whole and reported by AppleInsider, which more-or-less backs up by ChangeWave's recent survey noted above.
Considering the above, it's no wonder that three days ago Forbes reported that, thanks to the deluge of iOS Christmas activations, Apple's stock is now gunning for the $500 mark and is now very close to matching or exceeding its all time high of $426.
Siri One of Most Important Technologies
One of the reasons driving the soaring demand for the iPhone 4S is, of course, because of Apple's compelling voice assistant, Siri. In fact, according to one Bloomberg report, even Apple itself may have underestimated Siri's impact, with some now considering Siri to be one of three most important revolutions in technology in the past 25-years, which also includes the mouse/icon interface, the gestural interface. Besides Siri's new conversational interface and according to the Bloomberg report, Siri is like the Wright brothers' first airplane, and it's only the beginning and that in the next year or so we should be stunned by just how much progress it will make, because Siri is a technology that learns the more you use it, and the more info it acquires.
In light of the above, then it shouldn't be too surprising too that the iPhone, despite Android's never ending boasting of its daily activations, now commands a whopping 52% of all mobile profits, despite its measly 4% market share, and thanks to Siri, the iPhone is now a juggernaut that could see Apple selling as much as 125 million or more iPhones this year alone!
No wonder former Apple hater John Dvork says that, when it comes to Apple, he wouldn't bet against it, and no wonder, because even without any real input from Apple itself, Apple is now beginning to make some serious inroads in the business market and threatens even mighty Microsoft itself, according to Bloomberg, who stated:
Apple Inc. (AAPL) is becoming a favorite of information technology departments, with the popularity of the iPad and Mac computers eroding what businesses are spending on Microsoft Corp."
The iPad alone is now, according to this post, the leading tablet of choice for small business, and when it comes to professionals, such as doctors, this post's title says it all, "4 Out Of 5 Doctors Agree: The iPad Is A Great Tool For Healtcare.", so it's no wonder then that the iPad is becoming a major tool in health care. More-and-more it seems that doctors are finding that the iPad, and their iPhones, are not only cool, but also very useful in their line of work, and with technology like Siri I can't see Apple slowing down anytime soon, and regardless what its critics may say to the contrary, I think it's clear that 2012 is not only going to be another banner year for Apple, but most likely it will see its biggest profits in its entire history.
Apple logo via: Modmyi.com
[Op editor's note: added "former Apple hater" and link]

Related Posts