iPhone vs. Android? Renovated DC Verizon Store Says Which Phone is Better
What is the best smartphone? The ultimate answer.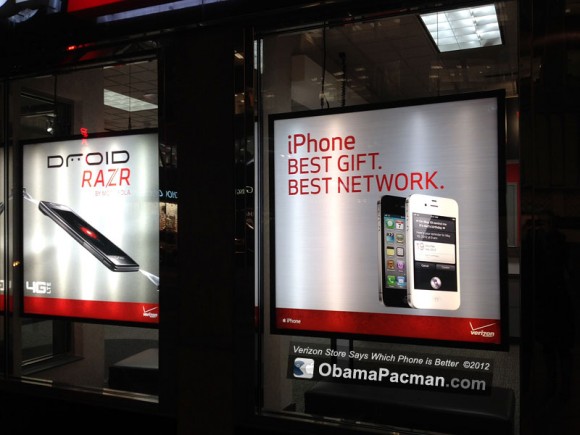 Forget about Android phones such as the Motorola Droid or Samsung Galaxy Nexus.
This Washington DC Verizon Store, located on a few blocks away from the White House, provides the ultimate answer:
"iPhone. BEST GIFT. BEST NETWORK."
We're not surprised. Especially with record 4.2 million iPhones sold by Verizon last quarter, the iPhone is probably adding jobs like crazy to Verizon people.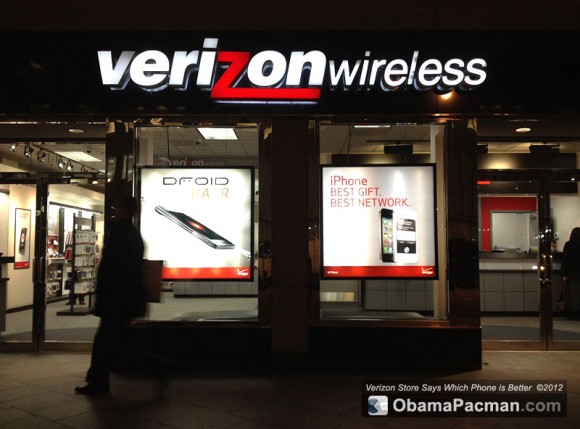 Looks like they are just finishing up renovations, the store is huge and the first set of windows is still covered in paper. Location: 1744 L Street Northwest, Washington, DC 20036.
Photographed January 5, 2012 by GF of ObamaPacman, with iPhone 4S.

Related Posts