iPhone Users Got Samsunged!?
Samsung Android phone ad makes fun of Apple fans and touts its built in turn by turn navigation.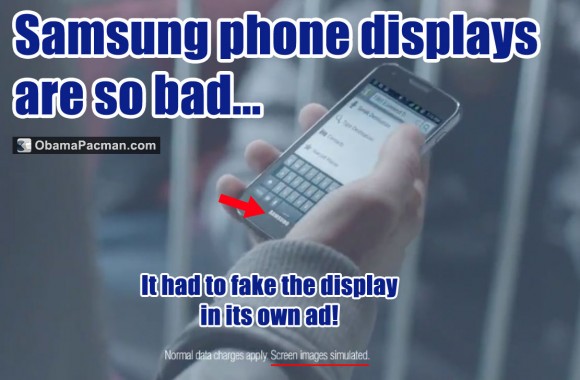 Video: Samsunged
Samsung recreated a fake Apple Store to make this ad.
Of course, Samsung pretends that the marking leading Apple App Store doesn't exist. The ad ignores navigation app options such as the free MapQuest app [App Store], which were available on iPhone long before Samsung started copying the iPhone.
Samsung didn't mention its lack of software and security updates, nor the short battery life for its Android phones. Samsung doesn't have Siri either. And of course, the Samsung phone display quality is so bad, it had to "simulate" the screen image.

Related Posts