The iPhone Clobbers Android In Latest Nielsen Market Share Results
Engadget recently did a post regarding Nielsen's latest smart phone market share results which clearly shows that the iPhone has been beating back Android over the past three months in a most impressive way.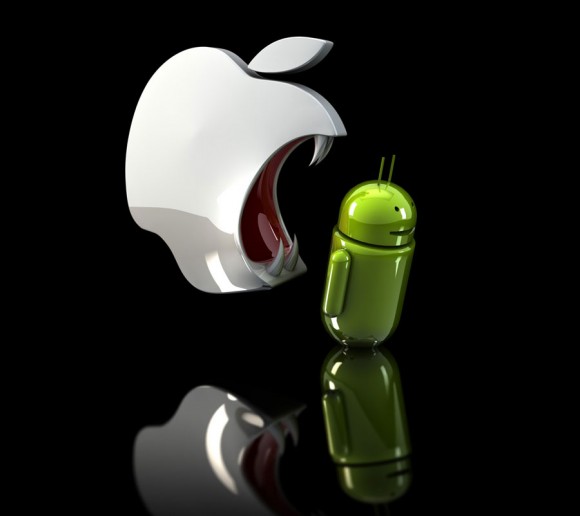 As Engadget pointed out, there was a huge spike in demand for the iPhone due to the recently released iPhone 4S which saw its share go from 25 percent to a whopping 45% in December! Naturally, this comes at Android's expense which correspondingly fell a rather sobering 14 percent in the same period, but is still in the lead by 16 percent overall.
Again, Windows Phone and RIM BlackBerry, as well as other OS's, continued failing to get any real traction whatsoever. After declining another 2.9 percent, RIM still hangs on to the third spot with some 14.9 percent. The Windows phone, though not really getting much traction, still managed to grow, but barely. It increased its share of the market to 1.3 percent, up from its previous 1.2 percent.
However, I fail to agree with Engadget's assessment that the iPhone's huge gain was due solely to a temporary demand for the recently released iPhone 4S.
They stated that:
"Of course, these numbers are directly affected by Apple's latest product launch and by no means should be any indicator that Apple is poised to win the battle against its bitter rival, as iOS continues to trail Android by over 16 percent in market share."
The problem, however, with the above assumption, and let's call it what it really is, is that the iPhone has not been seeing any significant kind of a sales slowdown, including for that of the iPhone 4S itself which, after almost four months, is still selling just as briskly as ever and some say is a precursor of a coming monster quarter for Apple!
Another big problem with Engadget's assumption is that all of the iPhone's momentum came despite what analyst's described as the iPhone 4S being a big let down and nothing more than an age old design that was long in the tooth and one which offered little if anything new to make it a compelling choice for consumers.
Consumers, apparently, disagree.
If the iPhone 4S can clobber Android sales with an old design, just imagine what it will do after Apple finally reveals its completely NEW and totally redesigned iPhone, or just let's us call it the real iPhone 5, if you will?
Yes, in spite of all of the critics, of whom there were many, who said that the iPhone 4S was nothing to get excited about it still nonetheless managed to clobber Android over the past three months, while hitting new sales records while doing so, including selling over some 4 million in its first weekend of sales. This is clearly, as far as I'm concerned, is a very significant development and shift that should have Android lovers, OEM's and Google itself really, really concerned.

Related Posts