iPhone App Saved Lost Maryland Hiker / UMBC Lawyer on New Year's Eve (Updated)
Helicopter rescue + flashlight, there's an app for that. (Added video)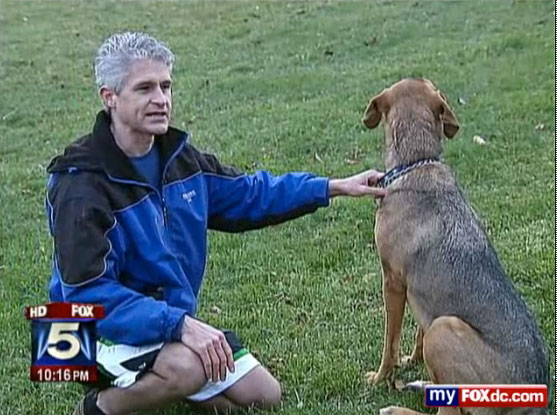 Hours after getting lost at the mountains of Gambrill State Park at Frederick MD, in the dark with no GPS signal, hiker Christopher Tkacik called 911 for help. By using a flashlight app on his iPhone, Tkacik was able to signal to the rescue helicopter. CBS 13 WJZ reports (via Cult of Mac).
There is no helicopter ride for the lost hiker who is a lawyer for UMBC. The helicopter dropped two rescuers who guided Tkacik and his dog out of the park eight hours after he started the hike.
Video: Christopher Tkacik iPhone Hiker


Video by fox dc.
The Best iPhone Flashlight App
No word on which flashlight app the hiker used, but there are plenty of free iPhone apps out there. Flashlight apps can either turn on the LED camera flash of iPhone 4S / 4 or set screen on full brightness for older iPhones.
For a dollar, here's arguable the best iPhone flashlight apps out there for 4S/4 users. Flashlight+ ($0.99) by More Blu Sky has fast LED flashlight on, strobe, and S.O.S. mode. It even allows you to email, text, change music, or update Facebook within the app. There are no ads. Perhaps someone can send Facebook status update: lost, getting help from a chopper! P.S. iPhone flashlight can also be used to produce a film.

Related Posts