iPhone 4S iOS 5.0.1 Untethered Jailbreak Demo Video
iPhone 4S jailbreak is coming soon!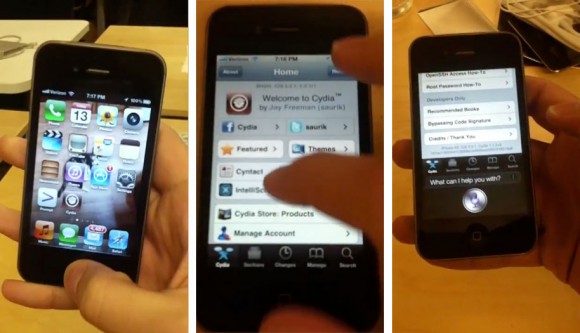 Video: iPhone 4S Jailbreak Demo
Video via Pod2G shows:
Reboot iPhone: to show untethered
Cydia: to show jailbreak
Siri: to show it's iPhone 4S
This was demoed with a Verizon iPhone 4S. That means iPad 2 and even the Verizon iPad 2 Wi-Fi + 3G, normally lag in terms of jailbreak release, can be jailbreaked.
Note, someone has 4487 emails.

Related Posts