iBooks Author: Create Interactive Books [Download]
Apple releasing new Mac App made for easy creation of interactive book / textbooks. Download here.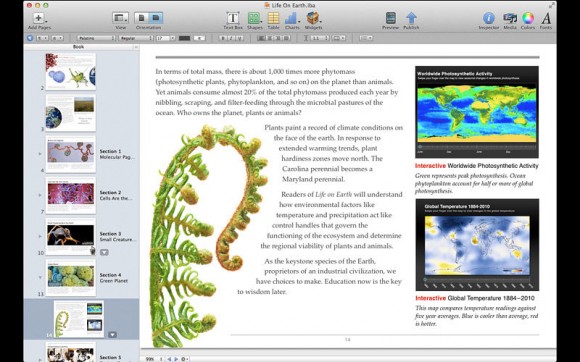 "Traditionally, creating electronics interactive books has been really hard." – Apple.
To open up the publishing industry like how it opened the mobile software industry, Apple unveiled iBooks Author:
Works like iWork (which already has ePub export capability)
Can import Microsoft Word document
Keynote integration
If you've ever been involved in making ebooks before "you know that this is a total miracle in terms of timesavings"
Instead of expensive authoring tool that costs hundreds to thousands of dollars, iBooks Author will be free. Available today on Mac App Store. Download iBooks Author for Mac.

Related Posts