Google Caught Scraping Competitor Database in Kenya
Google's Kenya employees not only manually scraped data from competitor Mocality, it told businesses that Mocality is part of Google.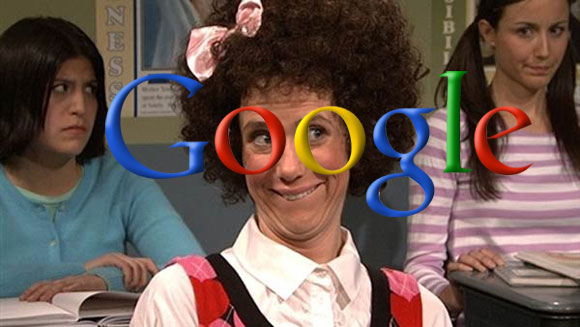 Mocality, creator of Kenya's most comprehensive business directory, discovered continuing questionable behavior of Google employees on two continents since last fall.
"When we started this investigation, I thought that weíd catch a rogue call-centre employee, point out to Google that they were violating our Terms and conditions (sections 9.12 and 9.17, amongst others), someone would get a slap on the wrist, and life would continue.

I did not expect to find a human-powered, systematic, months-long, fraudulent (falsely claiming to be collaborating with us, and worse) attempt to undermine our business, being perpetrated from call centres on 2 continents."
Highlights from Mocality's sting:
Scraping first traced back to one IP in Kenya. It is not done by bots, but manually by employees of Google's Getting Kenyan Businesses Online (GKBO) service.
Fraudulent claims: "Google Kenya employee, state, and then reaffirm, that GKBO is working in collaboration with Mocality, and that we are helping them with GKBO, before trying to offer the business owner a website (and upsell them a domain name). Over the 11 minutes of the whole call he repeatedly states that Mocality is with, or under (!) Google."
Google realized the Kenya IP is known by Mocality, changed its operation to Google India, repeating the same type of calls to Mocality customers. The IP that accessed the data (74.125.63.33) is registered to Google Corporation in Mountain View, CA.
The question from Mocality is "Who authorised this?"
Google of course act surprised and announced that:
"We were mortified to learn that a team of people working on a Google project improperly used Mocality's data and misrepresented our relationship with Mocality to encourage customers to create new websites. We've already unreservedly apologised to Mocality. We're still investigating exactly how this happened, and as soon as we have all the facts, we'll be taking the appropriate action with the people involved."
Google supporter claims that it could be just some scammer using Google's name. But Google did not dispute the claim that GKBO and those telemarketers worked for Google. Perhaps Google's role model is Gilly from Saturday Night Live?

Related Posts