Chinese Line Up By the Hundreds To Buy iPhone 4S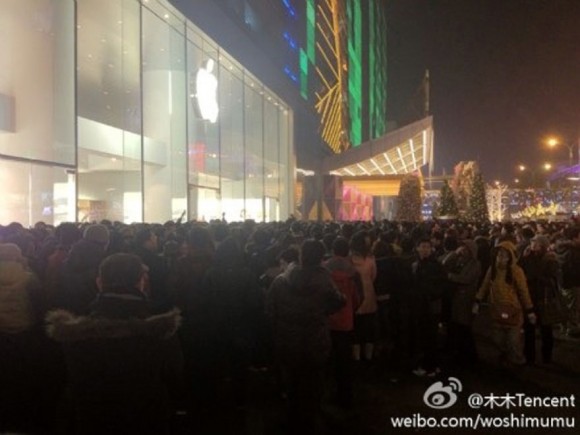 As you can see from the photo above, via MacRumors, Chinese customers are lining up by the hundreds to be some of the first in that great nation to buy an iPhone 4S, and quoting Tech in Asia:
"At the two stores in Beijing, and the three in Shanghai, there are clearly lines stretching hundreds of meters, with reports of hundreds of queuers at each, snaking around city blocks. Most stores have a ticketing system to deter queue-jumpers, but that won't stop the 'scalpers' who buy the phones to resell later at a profit."
One of the factors driving the demand, for the iPhone 4S, is that China Unicom is offering their customers a free iPhone 4S under certain contract stipulations, thus making an already desirable phone all the more so.
In conclusion, when you consider the huge demand for the iPhone 4S in the U.S., Brittan and Canada, and the initial lines of people cuing up to buy Apple's latest device in China, then you can't help but think that the future of the device appears to be quite rosy indeed, and especially if the rumored. and completely redesigned, iPhone 5 finally makes its debut as expect later this year.
[OP Editor's note: at least they are not lining up for iPhone 4 after iPhone 4S launch this time.]

Related Posts