Beijing Apple Store Egged After iPhone 4S Sale Cancelled
SWAT team called in against Chinese scalpers playing Angry Birds in real life.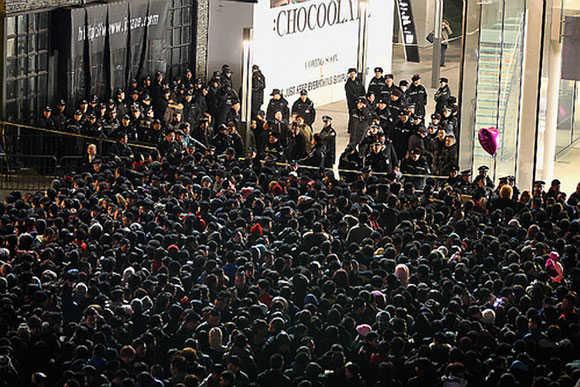 Video: Beijing Apple Store Sanlitun iPhone 4S Launch
Even with a limit of two per person (instead of five per person in Hong Kong) for unlocked iPhone 4S sale in China, gangs of scalpers came out in force for the 7AM launch.
"There are over thousands of people at the scene and seems like 99% of them are scalpers, according to local media reports. And according to our tipster, the scalpers have organized into teams of 30-50 scalpers, just like military forces. They are ready to buy the phones in bulk, and re-sell the phones right in front of the store at a hefty premium. They are pricing a 16GB iPhone 4S up to RMB 5,588 (original price is RMB 4,988)."
Scalpers with stacks of cash organized their subjects with colored armbands: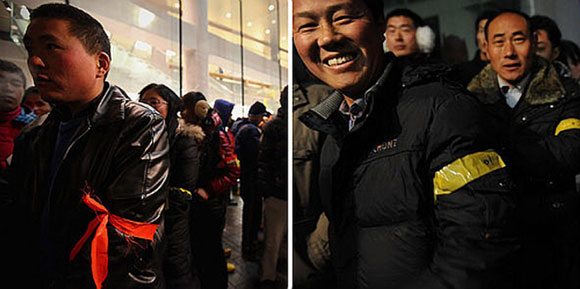 But due to scalpers fighting (some report of scuffles between scalpers with police too) before dawn, today's iPhone 4S launch in China is cancelled at Beijing's Apple Store Sanlitun. The scalpers didn't like the news. And some went to buy eggs: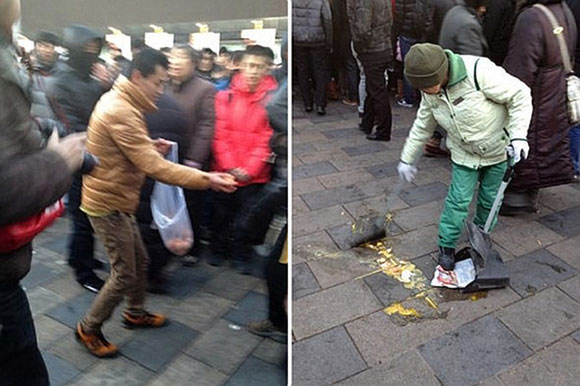 Beijing SWAT team was called out to escort some scalpers away.
Our tip? Apple should limit it to one per person for cash orders.

Related Posts