Award Winning Machinarium Game for iPad 2 + Mac on Sale
Interesting puzzle game featuring hand drawn art on sale for a limited time.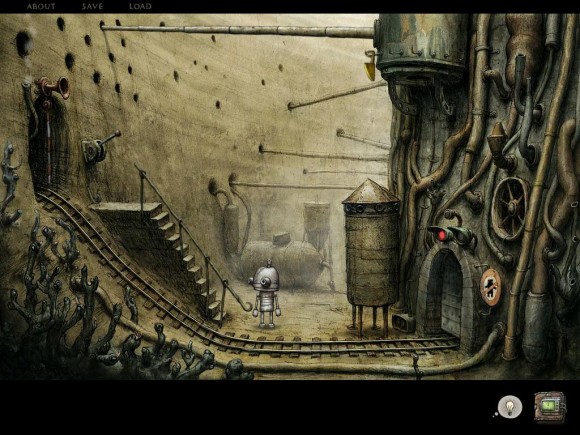 Video: Machinarium iPad Review
Game play: click on items to pick them up. You can't tell what can be picked up without clicking. Combine them in inventory or on robot and environment to solve puzzles.
Machinarium for iPad 2 is currently $1.99, 60% off from $4.99. It is iPad 2 only. The game was ported without optimization, so it is one of the rare games that does not work on original iPad.
Machinarium for Mac is 50% off, $4.99 instead of $9.99.
Like:
- Beautiful art
- Challenging puzzles
- Save or reload easily any time
- Each level has one hint, or play mini-game (lower right) for more info
Some minor issues:
- Game is designed for mouse, some action areas needs to be larger
- Head scratching puzzling at times
- No multi-user mode or level select (but you can save at the very beginning)
Video: Machinarium iPad game play for first few levels, contains SPOILERS in the form of how to solve the puzzles:

Related Posts