Apple Announces January 19 Education Media Event in New York City
Forget smoke filled Vegas. Apple stays classy – this education announcement will take place at a very cool venue.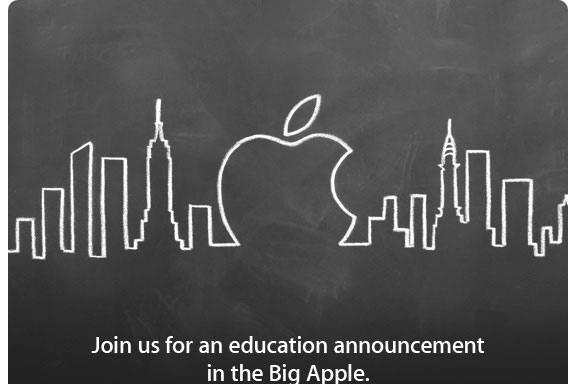 2012 January Apple invite states: "Join us for an education announcement in the Big Apple."
"Apple says the event will be about an education announcement and will take place on January 19 at the Guggenheim Museum."
Since discontinuing MacWorld industry trade show presence, it's very rare for Apple to hold events on the east coast. I wonder if the New York Mayor Bloomberg, who believes that Apple makes government more efficient, will make an appearance.
Apple introduced iPhone in January 2007, iPad in January 2010. Will this event be as ground breaking?
In terms of education, Apple already runs iTunes University, which provides free video and audio podcast downloads such as iOS development courses from Stanford. So, what is Apple up to with its first media event of 2012? We'll let you know next Thursday!

Related Posts