3 Billion iPad App Downloads Point To Record Year For Apple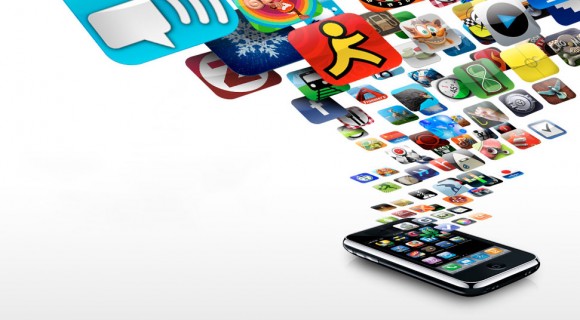 Apple will be announcing its next financial quarterly report later this month, on the 24th., and boy, oh boy, is it ever expected to be one hell of a whopper!
Some are saying that the iPhone 4S will probably be taking center stage, and that's simply because many believe that it may have already sold  over a record, and a mind-blowing, 30 million plus units, thus sending Apple's earnings over the $100 billion dollar mark for the year, and, by the way, for its first time ever!
And the iPad itself isn't looking too shabby either as it was just
reported
recently that in barely a year since its debut, iPad users have now downloaded another mind-blowing statistic ……. some 3 billion downloads, and I repeat, billions, not million!
ABIResearch, for example, recently reported that:
iPad users are estimated to have cumulatively downloaded three billion applications since the launch of the iPad in 2010. This was 19% of all cumulative downloads by Apple users. The iPhone took as long as two years before being able to achieve this level of downloads, while the iPad made it within nearly a year and a half. In comparison, Android tablets only have around 440 million downloads thus far.
They also claim that by 2016 that will all change, because they also believe:
Annual Android app downloads for smart phones are expected to hit 58 Billion by 2016, compared to 27 billion for Apple's iPhone.
Personally, I'm not sure why they are lumping smart phone downloads with tablet downloads, but I do know that I think that I've heard this all before, similar predictions of Android tablets clobbering the iPad and all of them, thus far anyway, completely failing to materialize.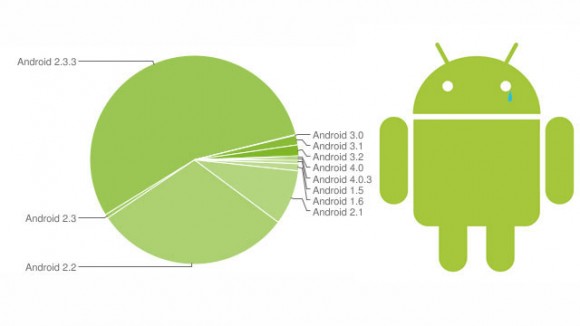 For example, Gizmodo reported a few days ago that when it comes to Android's latest OS update, Ice Cream Sandwich, which for instance has apparently been melting from the searing heat from all of those red-hot iPad sales and downloads. Thus far, barely more than a measly half-of-one-percent of all Android users are now currently even running it, with many Android users wanting to do but unable do to because of Android's increasingly fragmented nature, with the above figure coming from none other than Google's own Android Developer site!
Chart via: Gizmodo

Related Posts