2012 Lenovo IdeaPad Yoga vs. 1999 Apple iBook
How original. 13 years in the making.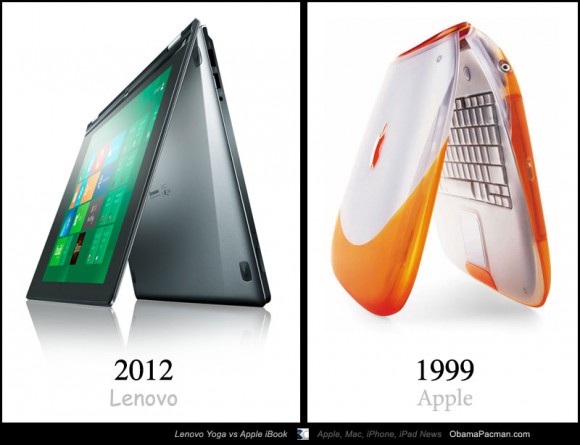 Lenovo IdeaPad Yoga vs Apple iBook. Surely they don't look the same? At least Lenovo laptop followed the tradition of failed tablet PC, by flipping the Windows 8 tablet inside out.
Dear Lenovo, the 2010 iPad called. People didn't care about transformer tablet PC of the past decade. They don't care about it now.
[Lenovo photo from engadget, which notes the product release "depends on how quickly Microsoft can get Windows 8 out the door".]
Side note: The iBook G3 was my first Apple laptop. It was amazing for its times.

Related Posts