Writer & former PC World Editor in Chief: iPad Favorite Computer
Can the iPad replace a PC? Professional writer answers YES. Here are the apps + iPad keyboard case he use.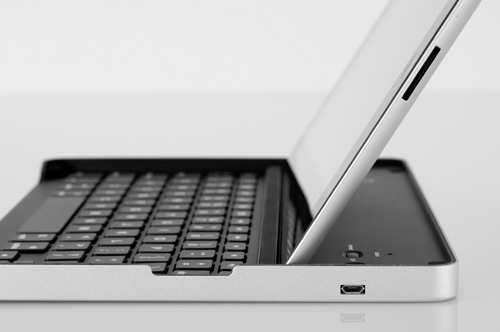 iPad vs. Laptop?
Former PC World Editor in Chief, Harry McCracken of Technologizer (via Gruber):
I've been using the iPad for my daily activities–running Technologizer, writing for TIME, CNET, and AllBusiness.com, and more–because I find it to be the preferable tool in multiple respects. I've been using it about 80 percent of the time, and using my MacBook Air about 20 percent of the time. I have no desire to go back.
iPad 2 Case + Apps for Professional Writer / Blogger
Harry McCracken uses his iPad 2 with Logitech Keyboard Case by Zagg for iPad 2 [MSRP $99, Amazon
and Best Buy]. Plus these apps on iPad (some are universal):
Previously, Arstechnica blogger also sees productivity gain with iPad.

Related Posts