With Only 3.7 Billion More Delieveries To Go, Siri Lends A Helping Hand!
Lots of people love Siri, even the old man in red!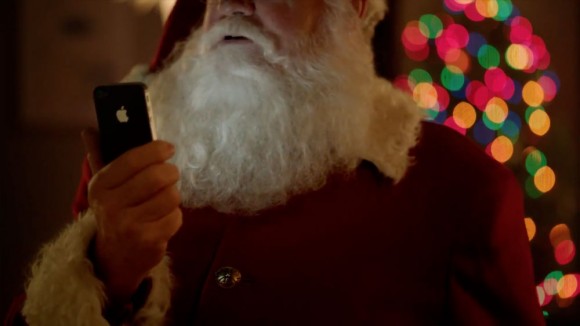 Video: Apple Santa Uses Siri TV Ad
Yes sir, the fat man himself, better known in the English world as Santa, has not only fallen in love with Siri, as you can see in the video above, he's actually using it to help him keep his 'naughty-and-nice' list up-to-date, as well as providing him with directions to each and every good boy's and girl house.
Siri is helping to cut down on a lot of Santa's traditional paper work, and my favorite part is when Mrs. Santa text's him to cut down on the cookies, as Santa laughs and gobbles down his fourth billionth cookie of the night. Good thing Siri reminds him that he only has a measly 3.7 billion more delivery appointments to go!
So, a big hand for the big guy in red and his new helping hand, Siri, the best assistant Santa ever had.

Related Posts