Untether iOS 5.0.1 Tethered Jailbreak with Corona
One of two ways to get untethered iOS 5.0.1 jailbreak.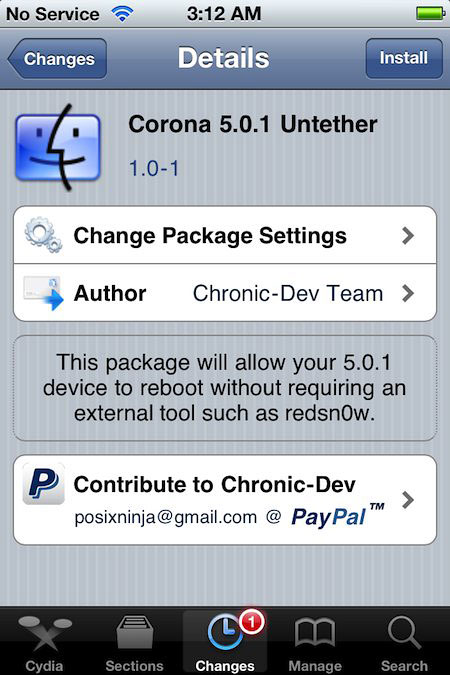 If your iPhone, iPad, and iPod touch already has iOS 5.0.1 redsn0w jailbreak (doesn't work with ac1dsn0w as of version 1.0-1), just use Cydia package called Corona Untether 5.0.1. How to:
1. Open Cydia and search for Corona Untether 5.0.1.
2. Click Install
You can now reboot your iOS 5.0.1 jailbreaked iOS device without the need to tether to a computer. Got the semitether? You can uninstall it now.
[via idownloadblog]

Related Posts