Thanks To iPhone, iPad and Macs, Apple To Close Out 2011 With A Bang?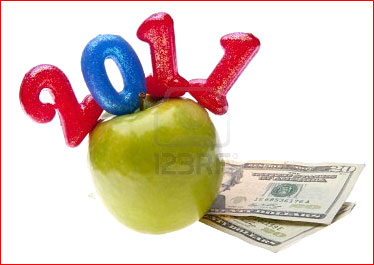 Apple's next quarter is beginning to look like it will be more of the same….. record breaking!
In fact, not only does a recent report by Canalys suggest that Apple will surpass HP in 2012 to become the world's largest computer seller, which was more-or-less confirmed by HP's own CEO, Meg Whitman, J.P. Morgan is now also suggesting that Apple's iPhone will break all records, selling as much as an estimated 28-million of the smartphones in the next quarter!
Getting back to Apple's previous record breaking iPhone quarterly sales ever, June 2010, when it sold some 20.3-million devices, then it means that if J.P. Morgan is correct, then the iPhone should shatter its previous record by almost 50%, an impressive feat indeed!
After revising its estimates, J.P. Morgan upped Apple's overall revenues to around $38.69-billion, which is approximately as much as one-half or more of what Microsoft's revenues were for the entire year of 2010, and I mean all of it!
J.P. Morgan's estimates for Mac sales is also remaining steady at some 5.4 million units, which would also be another mile stone for the Cupertino giant as Mac sales have never, at least to my recollection, ever gone past the 5-million mark. Also, according to J.P. Morgan', the MacBook Air momentum should remain strong without receiving too much competition from Intel's Ultrabook specification, and as well, he notes that Apple should also not be hit too hard from a hard-disk drive shortage and resulting price increase that will impact the broader PC market.*
As far as this holiday's seasons goes, J.P. Morgan's Mark Moskowitz, advised clients on Thursday that the revised Apple estimates means that, as far this Christmas goes:
"Santa's sleigh needs more room for iPhones."
So, in conclusion, if J.P. Morgan is right on the money with its revised estimates, then Apple is not only going to close out the year 2011 with a big bang, but with a lot more money, and I mean a hell of a lot more money in its already enormous piggy bank!
Image via: 123rf.com
*OP note: Apple's most popular computer, the MacBook Air, doesn't use slow hard drives. It uses faster NAND memory based SSD for storage instead. In addition, Apple secures supply chain component prices & availability, months, if not years in advance. Both factors ensure that Apple is not affected by the recent severe increase of harddrive prices due to Thailand floods.

Related Posts