Steve Jobs Wins Grammy Award Posthumously
The Recording Academy: Steve Jobs and Apple changed the music industry, with Apple continuing to lead the way with new technology.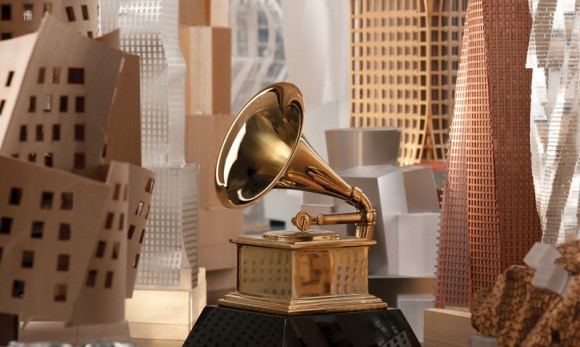 Steve Jobs is one of this year's GRAMMY Trustees Award honoree, which recognizes "outstanding contributions to the industry in a nonperforming capacity":
"As former CEO and co-founder of Apple, Steve Jobs helped create products and technology that transformed the way we consume music, TV, movies, and books. A creative visionary, Jobs' innovations such as the iPod and its counterpart, the online iTunes store, revolutionized the industry and how music was distributed and purchased. In 2002 Apple Computer Inc. was a recipient of a Technical GRAMMY Award for contributions of outstanding technical significance to the recording field. The company continues to lead the way with new technology and in-demand products such as the iPhone and iPad."
Other Grammy Trustees Award honorees are Jazz musician Dave Bartholomew and Rudy Van Gelder, an American recording engineer specializing in jazz. 54th Annual GRAMMY Awards is taking place on Feb. 12, 2012
Besides music industry with iPod, Steve Jobs also changed computing, telephony, publishing, and animated film industries. And due to iPhone, iPod touch, and iPad, the former Apple CEO was also recognized as most influential person in gaming history.
Image: Official poster of the 54th Annual GRAMMY Awards by architect Frank Gehry (posted by mocoloco). See the full poster below.

Related Posts