Steve Jobs Rendered on Apple IIc with Applesoft BASIC
1 megahertz Apple computer renders code to recreate the Steve Jobs portrait.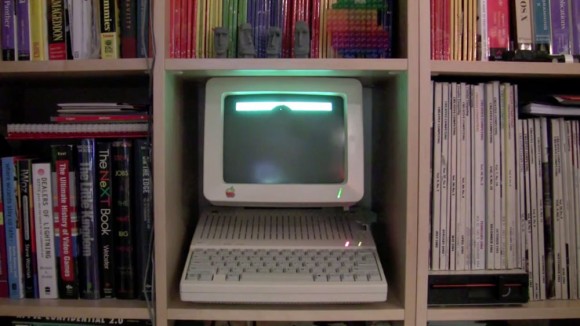 Video: Steve Jobs Rendered on Apple IIC
Image converted to an Applesoft BASIC program that renders the above image line-by-line by Chris Baird (cjbaird on irc.a2central.com #a2c.chat).

At around 45 seconds, the video jumps to 600% speed, FYI.
Looks like it's also attempted with the 1983 Apple IIe, as shown in this twitpic which contains more information. You can get the 7K text code here.
[via mactrast]

Related Posts