Steve Jobs Garage Tribute by InTheGarage [video]
Over the top tribute to the garage where even Stevens – Steve Jobs and Steve Wozniak founded Apple.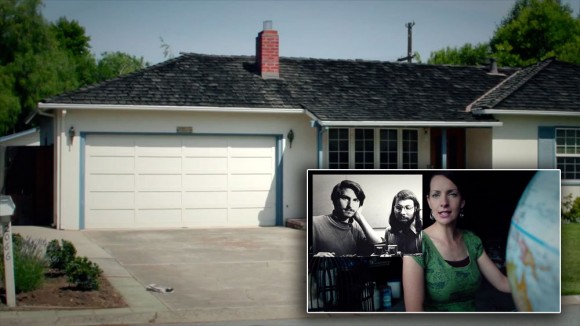 Video: Steve Jobs Garage Tribute
Monologue by In The Garage about the garage of Paul and Clara Jobs, on 2066 Crist Drive in Los Altos, California – birth place of the personal computer revolution and Apple I.
In The Garage (via MacTrast) is a new web series:
Watch our hostess Leah get up to her elbows in the wild and wacky things people do In The Garage. You never knew your neighbor did this!
Other episodes include:
Video: Honey Harvesting In the Garage

6.5 minutes.
Video: DIY T-Shirt Screen Printing

4.5 minutes.
Video: Epic record collection

6 Minutes.
"Thank you garage!"

Related Posts