Steve Jobs Biography, Condensed [humor]
In the beginning, Jobs created Apple I and Apple II. And they were without GUI…
The iBook of Jobs: Apple I to iPad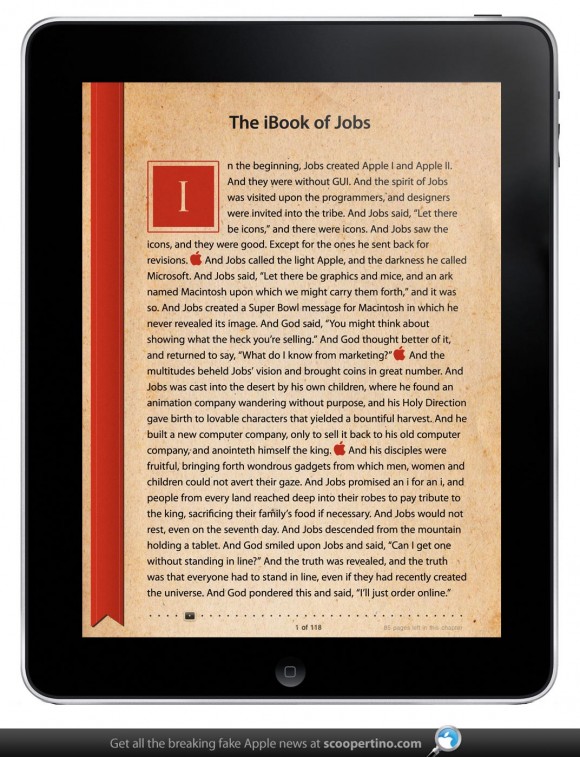 The condensed Steve Jobs biography is created by Scoopertino, as part of their Apple Stores re-branding to "Church of Apple" satire:
Going into direct competition with the Catholic Church, every Church of Apple will employ an Apple-certified Exorcist. For a one-time fee of $99, customers possessed by the demons of PCs or Android phones may have their evil spirits cast out.
Do you think the church of Apple will banish bad Microsoft Photoshop?

Related Posts