Steve Jobs Biography Became 2011 Best Seller on Amazon
Apple founder's authorized biography is one of the fastest selling books of recent times.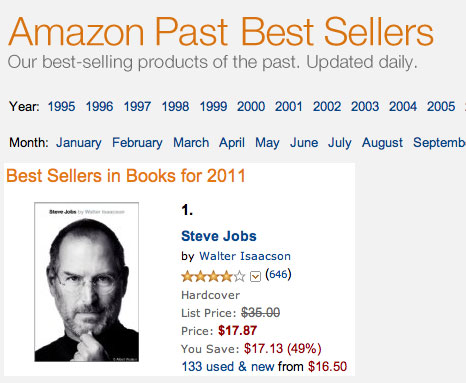 Only six weeks after its October 24 release date, the official Steve Jobs biography
already dominates Amazon's US 2011 Best Seller list
.
Beating out a spoof children's book "Go the F**k to Sleep
" (#10), "The Official SAT Study Guide
" (#18), and even a religious book
(#2) that has been selling for 45 more weeks.
In its first six days of sales, the Steve Jobs biography sold over 1/3 million copies.

Related Posts