Spire: Install Siri on All iOS 5 Devices
New Cydia app to install Siri legally on all iOS 5 devices.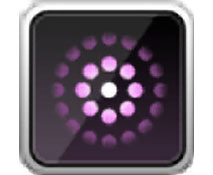 Siri is only available on iPhone 4S. But what if you want to install it on iPhone 4, 3GS, iPod touch, or iPad?
iPhone jailbreaker chpwn, along with Ryan Petrich announced they just released a new Cydia app called Spire. Unlike other tools, Spire allows users to specify your own proxy server, so there are no privacy issues of using someone else's Siri server. The Siri files are also downloaded directly from Apple so there is no piracy issues.
Requires iOS 5 jailbreak, currently tethered jailbreak
Download Spire from Cydia, which will download Siri directly from Apple (100 MB download total)
Apple requires authorization to use Siri, so you need information from an iPhone 4S / Siri Proxy (chpwn's FAQ)
NOTE, as of Version: 1.0-2, Spire is incompatible with BigBoss's semitether.
[more info at CHPWN]

Related Posts