Russian Dancing Men: Wacky Game for iPhone + iPad [Review]
If you love beautiful anime styled art, MEMES such as Double Rainbow, energetic music, and wacky story, then you'll love this amazing rhythm game!!!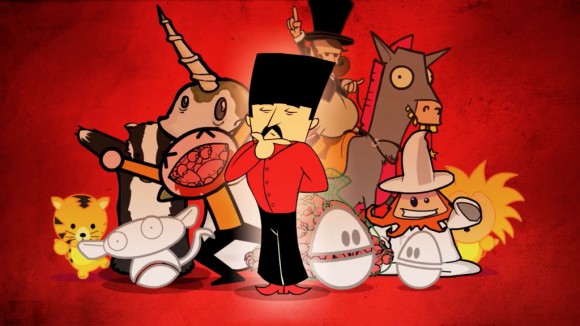 Macenstein calls it "amazingly awesome (and hilariously bizarre)".
Video: Russian Dancing Men iOS Game Trailer
Russian Dancing Man [$0.99, Universal] is guitar hero styled rhythm game with an artsy wacky twist.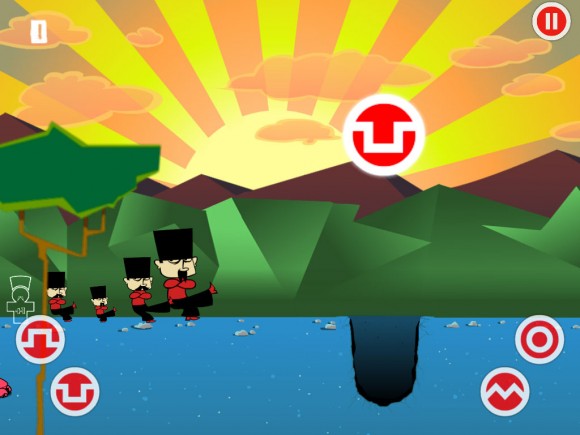 The game is more than just tapping some color dots. The game features badgers, narwhals (20+ million views), crabs, and other memes by Weebl. What I love about the game:
Beautiful artwork
Catchy music
Quirky humor
Explosion of colors
A challenge
There are three difficulties. Even "Easy" gets challenging after a few levels. Other difficulties require hitting combo buttons to jump clear of obstacles. With each level, you'll get a few reminders for each new individual elements, but after that the hints go away (nicely done).
ObamaPacman's Russian source says the dancing is more that of Cossacks and "drunk people at parties."
What needs improvement:
Larger button trigger area on iPad
When paused or end of level, should be another button to bring you back to the level select screen. (Right now, there is only one button that goes to the menu)
In some songs the jumping isn't to beat
Rating bug, GUI facing the wrong way
Don't like:
In one or two songs there are tricky parts where the music slows down and then really speed up. It's possible to hit right key at the right time but it's more memorization than reaction speed.
Button controls should be larger than the button graphic, otherwise when the action is fast you can sometimes miss the button.
Overall, ObamaPacman loves Russian Dancing Man. If the game play sounds like something you enjoy, download the Universal app for a buck! (If you really love it, we made a 1024 x 1024 iPad wallpaper for you to download here.)
Version tested: v 1.0.0 released Oct 27, 2011.
P.S. Here's Weebl's Narwhals video with 20+ million views, which is soundtrack to one of the levels:

Related Posts