RIM Loses Massive $485-Million On Poorly Selling Playbook Tablet
Poor RIM, it just can't seem to catch a break and now after being hit hard by the success of the iPhone, and its Android clone*. The Canadian company has been forced to take a whopping $485-million dollar hit in 2011 Q3 from its poorly-selling Playbook Tablet, a tablet that looked so promising when it was unveiled last year, but has made no material progress in attraction in the market place.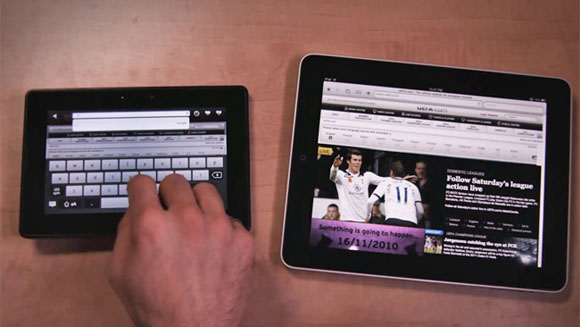 Slow Playbook Channel Shipments
In its first quarter of sales the Playbook only managed to ship some 500,000 tablets, which dropped even lower to approximately 250,000 in its second quarter of sales, and now in its third quarter shipment of the Playbook into channels have dropped significantly to only a measly 150,000, and that even after a desperate fire sale which saw the Playbook price drop by a whopping $300! And these are the numbers "sold into the channels", not what sold into end users.
Poor, poor RIM, its Playbook sales, as well as its handsets, have been growing from bad to worse. In fact, these days the only one seeing a big increase in Playbooks are all of the warehouses and individual stores stocking them. As a Canadian myself, well that's a little disheartening to see, but it's becoming increasingly clear that if you wish to compete with Apple and its ground-breaking iPad your going to need a lot more than just good specs or fancy features, your going to need an entire eco-system such as Apple with its App Store, iTunes and what have you. You'll also need a great marketing campaign and a lot of hard works and, if you can get it, a lot of luck, and luck that RIM seems to be running out of.
Opening photo via: News.com.au
[* Editor's note: although Android phones are having some success, Android tablet is not a success.]

Related Posts