Remake Project: Fine Art Recreated with Photography (and iPhone + Mac)
Many of these beautiful art recreated with iPhone photography, especially the Son Of Man (portrait behind Apple) by Magritte remake.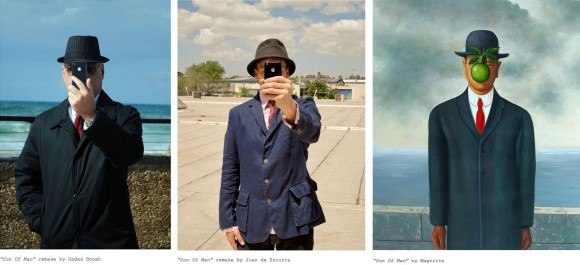 Remake photo project on Booooooom, by students in the UK:
The idea of the project is to remake a famous work of art using photography.
I bet just about all of these are made on Mac. More on Booooooom.
Like this? Check out the "70 Million" music video which recreated dozens of pieces of famous art.

Related Posts