Never Forgot Your iDevice Again Thanks To ZOMM's Wireless Leash!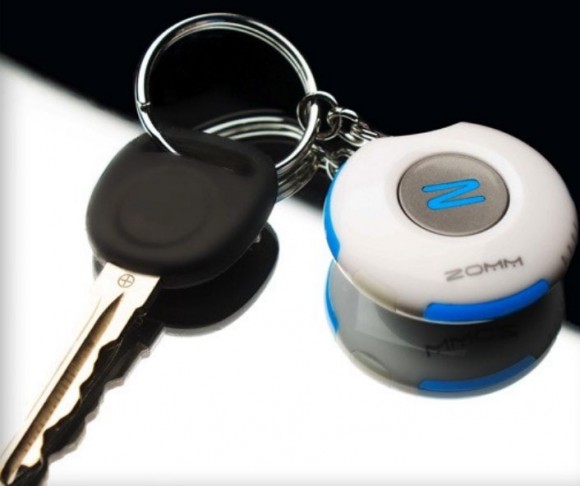 Just what us dummies, you know people like me, need…. a wireless cord that will remind you not to forget to leave your precious iDevice behind. Yes sir, I'm always forgetting to remember things and ZOMM's new wireless leash is a must have.
The Wireless Leash looks rather like a little hockey puck that you clip onto your key chain, and then just more-or-less forget about, until that is you get up and go without your precious iDevice in tow! If you do that, and I hope you don't, but if you do ZOMM's Wireless Leash will start bitching until you realize that your about to leave without your precious with you. Frankly, I could use such a Blue-Tooth tethered device as I'm one of the most absent minded dummies I know.
According to ZOMM's site, the Wireless Leash offers these benefits:
Geo-tag places or things to remember where they are
Check out the last known location of items via a map
Get alerted on your device before you lose your keys
We all forgot now-and-then, so the $80 and up price of the Wireless Leash is well worth it if helps prevent you from loosing a much more valuable device like an iPhone or an iPad in the first place, so check out the video below of the Wireless Leash in action:
Editor's note: The Bluetooth speakerphone and key fob works with their free iOS app on [App Store]. We at ObamaPacman also recommend you set up the free Find my iPhone / iDevice service from Apple iCloud.
Photo Via: Engadget

Related Posts