Need for Speed 2: Unleashed [Free Download]
Download NFS 2 racing game for iPhone, iPod touch, and iPad free right now.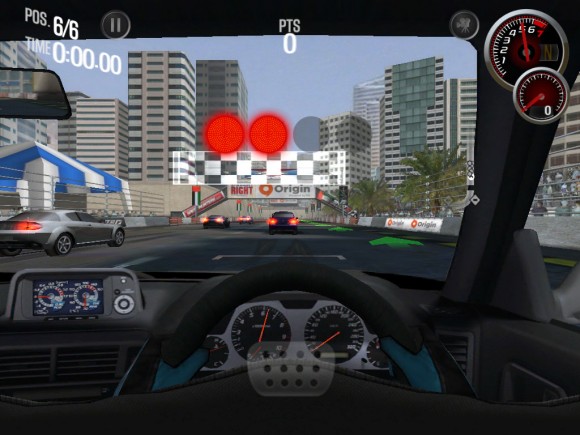 Download Need for Speed 2, Unleashed:
Verdict?
Physics of this racing sim is fairly realistic. For example, it's harder to get your wheels back on the racing line if you are too far off.
Default has auto acceleration, assited brake, auto shifting, and ideal racing line, which makes the game much easier than doing it manually.
AI for leading two cars are not sluggards
Numbers of better cars to buy
Multiplayer adds replay value
Graphics: low quality. You can see jagged edges even on iPhone 4S and iPad 2. Their older game Need for Speed – Hot Pursuit [iPhone + iPod touch or iPad] looks better.
I won't pay full price of $3 or $5 for it, but it's good for free or maybe $1

Related Posts