NASA Detected Steve Jobs' "Dent in the universe"
Steve Jobs' impact on the universe documented by NASA.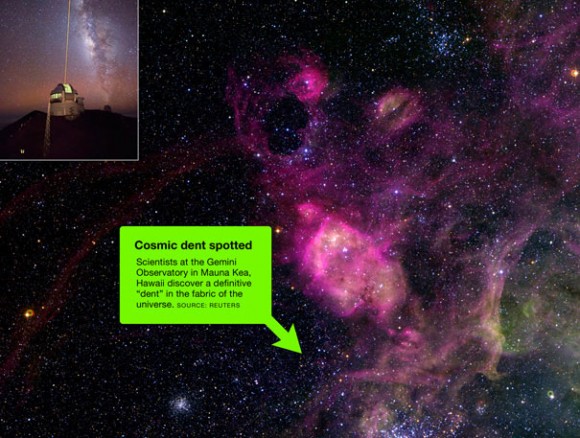 Scoopertino reports NASA: "Dent in the universe" traced to Steve Jobs:
Long ago, Steve Jobs expressed the belief that "we're here to put a dent in the universe."

Today NASA confirmed the presence of a massive dent.
…
"It's not unprecedented for a single human being to cause this type of dent, it's just extremely rare," says NASA scientist Hadley Coleman, citing Ford and Edison as previous dent-makers.
We are not surprised.

Related Posts