John Gruber Used iPhone and "Embarrassment" in the Same Sentence!
Article about Twitter clients on iOS.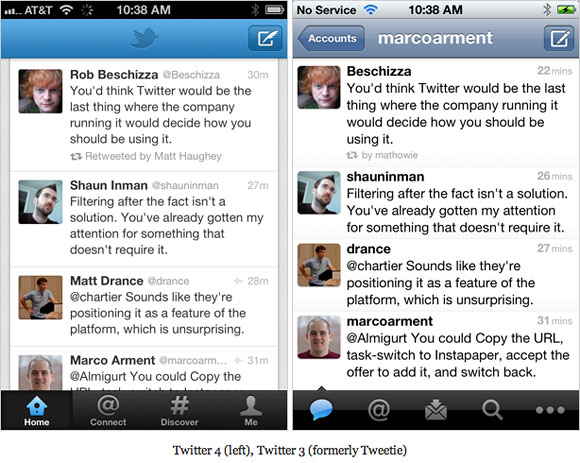 Official Twitter app's latest update, v4.0 released on December 8, was poorly received (Instapaper creator Marco explains why).
Those seeking alternatives resulted in rise of third party apps such as Tweetbot, Echofon, Tweetlogix, Osfoora, Weet, Twitterrific, and Twittelator Neue in App Store charts.
John Gruber on these iOS apps:
Each of those apps strikes me as better-designed than the new Twitter app, and each one of them is better designed than any single Twitter client I've ever tried for Android or Windows Phone. The iPhone Twitter client market is an embarrassment of riches.
ObamaPacman uses Tweetbot for iPhone, which is currently on sale for $0.99 for a limited time.

Related Posts