Jailbreak iOS 5.0.1 with RedSn0w [video]
Video how to: jailbreak iOS 5.0.1 with RedSn0w beta.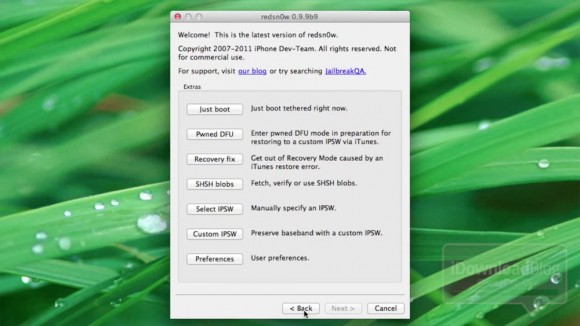 Video: Jailbreak iOS 5.0.1
Redsn0w iOS 5 jailbreak notes:
Currently TETHERED JAILBREAK (requires computer to reboot, unless you use semi untethered app)
Want to maintain Ultrasn0w software iPhone unlock? Stay away from RedSn0w
This iOS 5 jailbreak is for iPhone 4, 3GS, iPod touch 4th gen, 3rd gen, iPad. NOT for iPhone 4S, iPad 2 at this time
Download Redsn0w for Mac or Windows from: unofficial iPhone-Dev team.
Video by iDownloadblog

Related Posts