It's More-Or-Less Unofficially Official: Apple Buys Anobit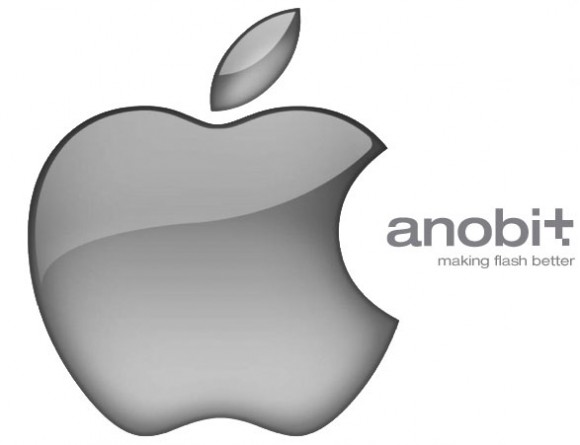 As reported earlier here on ObamaPacman, it now looks like Apple's proposed purchase of the Israeli firm Anobit is a done deal!
According to a new report by Slashgear, Apple has indeed finalized its purchase of the Israeli firm, who's NAND controller tech is used to boost capacity, performance and reliability of storage in future smartphones (iPhone), tablets (iPad) and notebooks (MacBook Air + MacBook Pro with SSD), and was completed at a cost of somewhere between $400 to $500 million dollars.
Despite any official word by either Apple or Anobit, Israel's Prime Minister has more or less let the cat out of the bag when he tweeted:
"Welcome to Israel, Apple Inc. on your 1st acquisition here. I'm certain that you'll benefit from the fruit of the Israeli knowledge."
It's believed that Apple will use its new purchase, in part, to help establish its first R&D center outside of the U.S., but as 9to5Mac stated:
"It is unclear if this tweet from the Prime Minister's office is confirmation of Apple's entry into Israel or if it was tweeted in response to the news report.

Anobit's executive team, comprised of Chairman and CEO Ehud Weinstein, President Ariel Maislos, and more reportedly informed their employees that the deal for a sale to Apple has been finalized. Anobit's campus is located in Herzliya, a major sector of Israel known for the technology that has grown out of it. Perhaps just as exicting as Apple's investment in new flash memory technology is what an Apple purchase in Israel may mean: an Apple research and development facility in the country known for technological breakthroughs such as its early work in mobile phones and instant messaging."
Even though neither Apple or Anobit have come out and officially declared that the deal has gone through officially, apparently, as far as we can tell, the deal has more-or-less been unofficially declared official, if you know what I mean.
Apple and Anobit Logo via: 9to5Mac, improved by OP Editor.

Related Posts